European Board of Radiology - EBR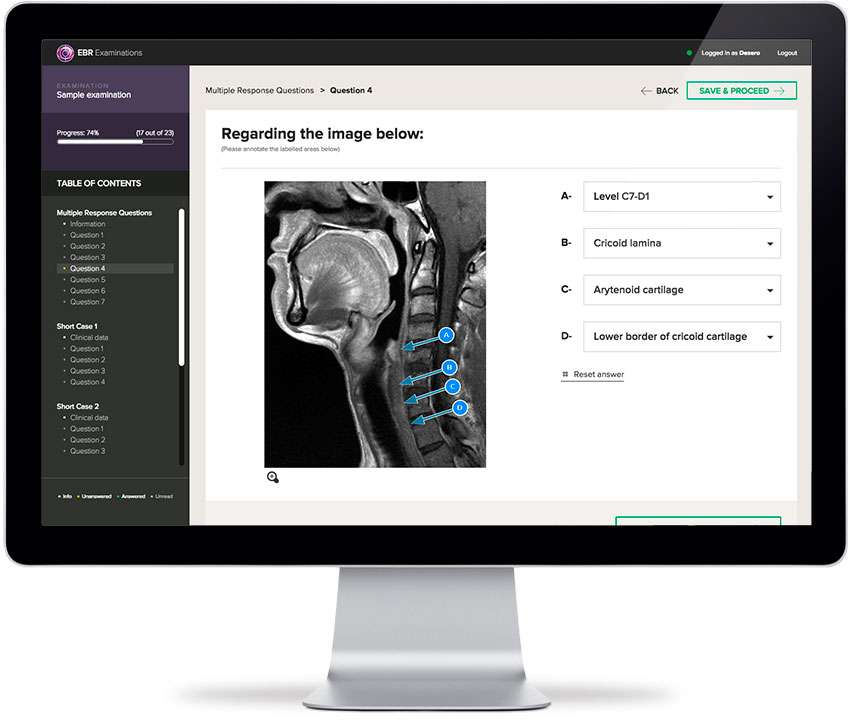 European Board of Radiology - EBR
Full development of a software platform to manage, validate, mark and score questions, exams and candidates for European Diploma in Radiology (EDiR).
Custom web application building based on Backbone.js where candidates take EDiR official examination.
Own fault tolerance system is included. It ensures that candidates continue taking the examination even if the connection with main server is down. Caching offline strategy with HTML5 Local Storage and RESTful Web Services architecture.
Work done with Giordano Piazza
DATE

2015

WORK

Full design and custom development

PLATFORM

TECHNOLOGY